[For International Students] Which area is good to stay for studying? Crime areas in Los Angeles and local public safety in 2022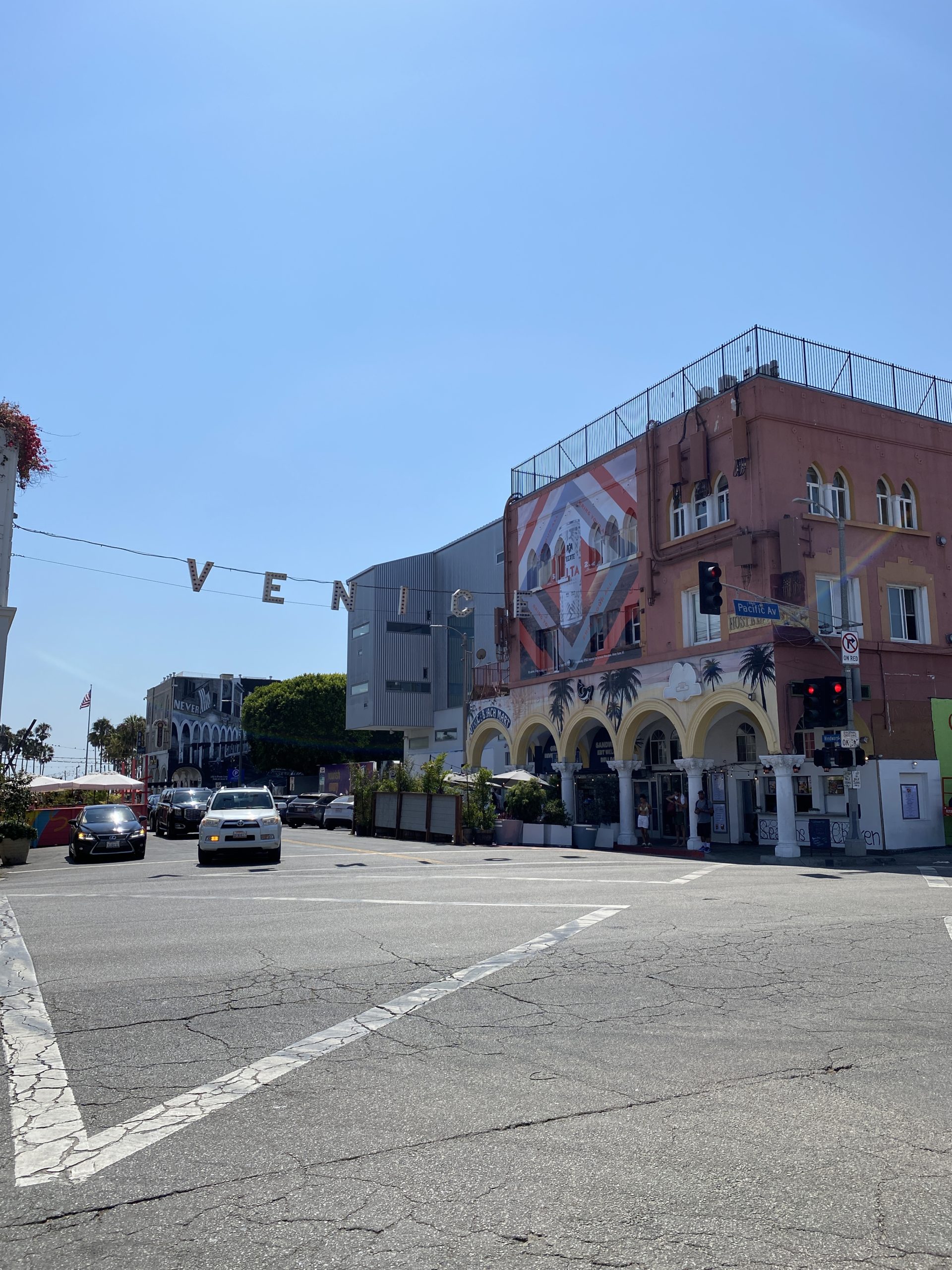 Studying English abroad has become very popular.
I have heard that many students to Canada, Australia, the Philippines, and the U.S. are studying English abroad or entering universities abroad these days.
In Los Angeles, where I live, there are some dangerous areas.
For those who are new to Los Angeles, I would like to write an article about which city is comfortable and pleasant to live in.
This article is written for:
Those who are coming to the U.S. to work or study.
Those who are considering going to a university abroad or studying abroad for a language course.
Those who want to know more about the city of Los Angeles.
I would like to write this article for those who want to know more about the city of Los Angeles.
Before coming to the U.S., I think it is difficult to know which area is the best place to live or study.
Even if you have visited a place once, you may have an idea of the atmosphere, but you may not know what kind of people live there.
Therefore, I would like to introduce some recommended cities and towns to live in, including some dangerous areas.
First of all, California is a very beautiful state.
And if you are coming here to learn English, we recommend that you stay in an area where there are few residents from your home country.
But If you are worried at first, you can stay in an area where many people from your home country live for a few months.
That is okay. But if you stay there because you feel comfortable, you will not be able to improve your English.
For example, if you are Japanese, you can stay in the city of Torrance (the city have a huge Japanese community)
This town is very safe.
There are a lot of Japanese restaurants, Japanese supermarkets, and a Japanese community, so it is a very comfortable place to live for first-time expatriates and exchange students.
A little further north is the city of Gardena, which also has a relatively large Japanese market.
Gardena is also an easy place to live as there are many Japanese markets, but it is not a very safe place to live.
The area next door, Carson, is a very crime-ridden city as of 2022.
The dark red and red areas are high crime areas.

Santa Monica College is also famous for studying and its university in Santa Monica, but in terms of safety, not that good.
Instead of Westwood where UCLA is located is very safe, and easy to live in.
I often go to "Little Tokyo" in downtown LA to buy daily necessities.
But the number of homeless people has increased since Covid-19 started, and the town is dirty with garbage and there are tents everywhere.
Of course, I do not recommend walking around at night as in Japan, and it is not safe at all.
The area around the beach looks very safe in the morning and afternoon, but there is a lot of crime. I do not recommend visiting the beach at night.
If you are here to study or work and get caught in a crime, it will be your worst memory.
I recommend you to check the crime situation of your destination with this safety map.
Information for non-Japanese visitors; I will use my own personal information with my favorite foods.
Basically, the great thing about LA is that there are people from all over the world living in every neighborhood, and it is very fun.
For example, if you are from Thailand, there is a Thai town in East Hollywood.
There are a lot of Thai people living there, and you can eat delicious Thai food.
I love Thai food because it is spicy.
Korea Town, where many Koreans live, is located a little east of the center of Los Angeles.
Buena Park in Orange County is also famous for its many Korean residents.
If you go a little north of downtown LA, you will find Chinatown.
If you are from China, you are likely to see people from your own country wherever you go in comparison.
In Arcadia, Alhambra, and Monterey Park, there are many Chinese people living and most of them are Asian.
When I go out to eat or go to a café, I often look around and see only Asians. That is how Asian-centric the area is.
There are also many Latinas living in Los Angeles.
In terms of neighborhoods, almost all of them are Latina, but East Los Angeles and Maywood are the neighborhoods where more than 90% of the residents are Latina.
Personally, I love Mexican food, so LA is great.
You can find taco trucks everywhere, plus they are muy delicioso.
https://maps.latimes.com/neighborhoods/ethnicity/latino/neighborhood/list/

Los Angels Times/Local
The table above is a picture that reveals the ratios of where Latinas live.
I know this is completely leave the topic.
As you can see, the people who live in each area are different.
I believe that people have different preferences for where to live:
But I recommend a safe place to live and a place where you like the food.
I once had my muffler stolen while parking my car on the street in "the city of Anaheim" in Orange County.
( Angel Stadium, famous for the baseball player Otani, is located in Anaheim), so If you like him and want to live there but it is not a very safe place to live.
From my experience, the most important thing when choosing a place to live is a safe place.
I know that you may be thinking,
"I want to live near the ocean or in Hollywood!"
But the most important thing is that you don't want to have problems where you live in."
I would recommend that Japanese students and expatriates stay in Los Angeles in cities where there are only Americans in terms of language.
If you are an Japanese who is not interested in English, but just want to enjoy Japanese food, I recommend "The city of Torrance" as a good place to start.
It depends on the company you work for, but if your workplace is not too far away, this city is definitely a good place to live.
If you are studying abroad, we recommend an area that is safe and close to the location of the university or school you will be attending.
Check the map and make your decision.
Personally, I would choose "The city of Pasadena" where PCC (Pasadena City College) is located.
I rarely see Japanese people in Pasadena.
The crime rate in the city is average, but it is safer than in the center of L.A., and you will definitely be in an English-speaking environment.
The city of Westwood, where UCLA is located, is also recommended.
I often go there with friends to play pool(billiards) and go to bars, etc. It is a very American city.
And There is safe.
You will only see a few Japanese people, so I think it is a good place to live in an English-speaking environment.
Recently, it has become possible to get to many places by metro train and bus, so it is a good idea to check the train tracks and plan how far you can get to the school and whether it is safe to do so.
That is all.
In summary:
The best places to live for those who are staying in LA to study or work are;
I recommend an area that is safe and has good food.
There are maps that you can use to check if it is safe or not, so it is a good idea to check once before you come to the U.S.
Where to eat is also important. It is quite difficult to drive 30 minutes to a Japanese supermarket to cook your own food.
So, for expatriates staying from Japan, I recommend "Torrance" in the LA area, "Costa Mesa" in the OC area, and "Irvine" in the area are good choices.
However, The OC is difficult to live without a car.
For students, it is better to live in an area where there are not many Japanese people living. "Westwood" and "Pasadena" are recommended.
I recommend the following for LA cuisine.
Mexican food. If you have never tried Mexican food, please give it a try. You will be hooked. For me, Ramen has been replaced by tacos and burritos.
It really makes you realize how important it is to have a place to live.
Especially if your neighbors smell dangerous, you will not be able to sleep.
So, for those who are wondering where to live before coming to the U.S., I was like to introduce some places where you can enjoy safe and delicious food.
I hope this article will be of some help to you.
Thank you for reading.
ZenJin