【Traveling in USA】How to get to LAX International Airport with low cost? It's called "FlyAway" bus
About last month,
I was able to get to LAX International Airport on a low cost from my home in LA.
I would like to talk about how I did it this time.
It is,
"FlyAway" buses are now available between LAX and UNION Station (As of July 2022).
YAYYYYYY!
The ticket price is only $9.75 (one adult ticket).
It is a one-way ticket, so a round-trip ticket is less than $20! It is less than $20.
That's a lot less expensive!
To be honest, isn't it quite stressful to get to the airport?
It is quite a hassle when you think about how to get there, the cost, parking fees, and so on.
I used to be a big fan of;
Uber, yellow cab, friends drive, or drive your own car to the airport and park it in a parking lot near the airport for a few days.
Uber, lift, or cab, depending on location and distance, will cost about $40 if you ask for a ride from downtown LA to the airport (at the cheapest rate). If you upgrade your car, it will cost more.
If you have your own car + parking, the terminal parking at the airport is nice and close, but expensive ($50 for the whole day). (Some companies offer shuttle bus service to and from the airport gate (service is adequate, but not great), but even so, the cost per day for an overnight stay in your car will be about $30, no matter which parking lot you choose. However, the cost per day for an overnight stay is usually around $30, no matter which parking lot you choose.
So, The "FlyAway" bus solved all this for me.
Honestly speaking, the "FlyAway" bus was the best solution for me and saved us a lot of money.
How to purchase tickets?
You can easily purchase tickets from the official website. Payment can be made by credit card.
This is the easiest way to purchase tickets.
You can also purchase tickets at kiosks in LAX, near the bus stop at Union Station, and at kiosks in the train station. Of course, credit cards are accepted.
Online is by far the fastest way to purchase tickets.
There are four destinations from LAX, each with a different bus, so please be careful to check the destination.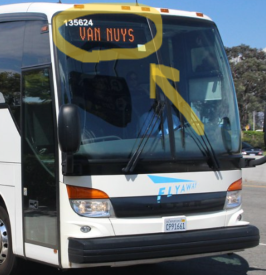 You can check the destination on the bus's electronic board. The destinations are;
These are the two locations.
How do you carry your luggage on the shuttle bus service?
You can leave your suitcases in the belly of the shuttle bus (free of charge).
*Luggage will also be given a number when it is handed over to you.
You will be given a number tag when you receive your luggage, but you should be careful not to accidentally have another passenger's bags or suitcases.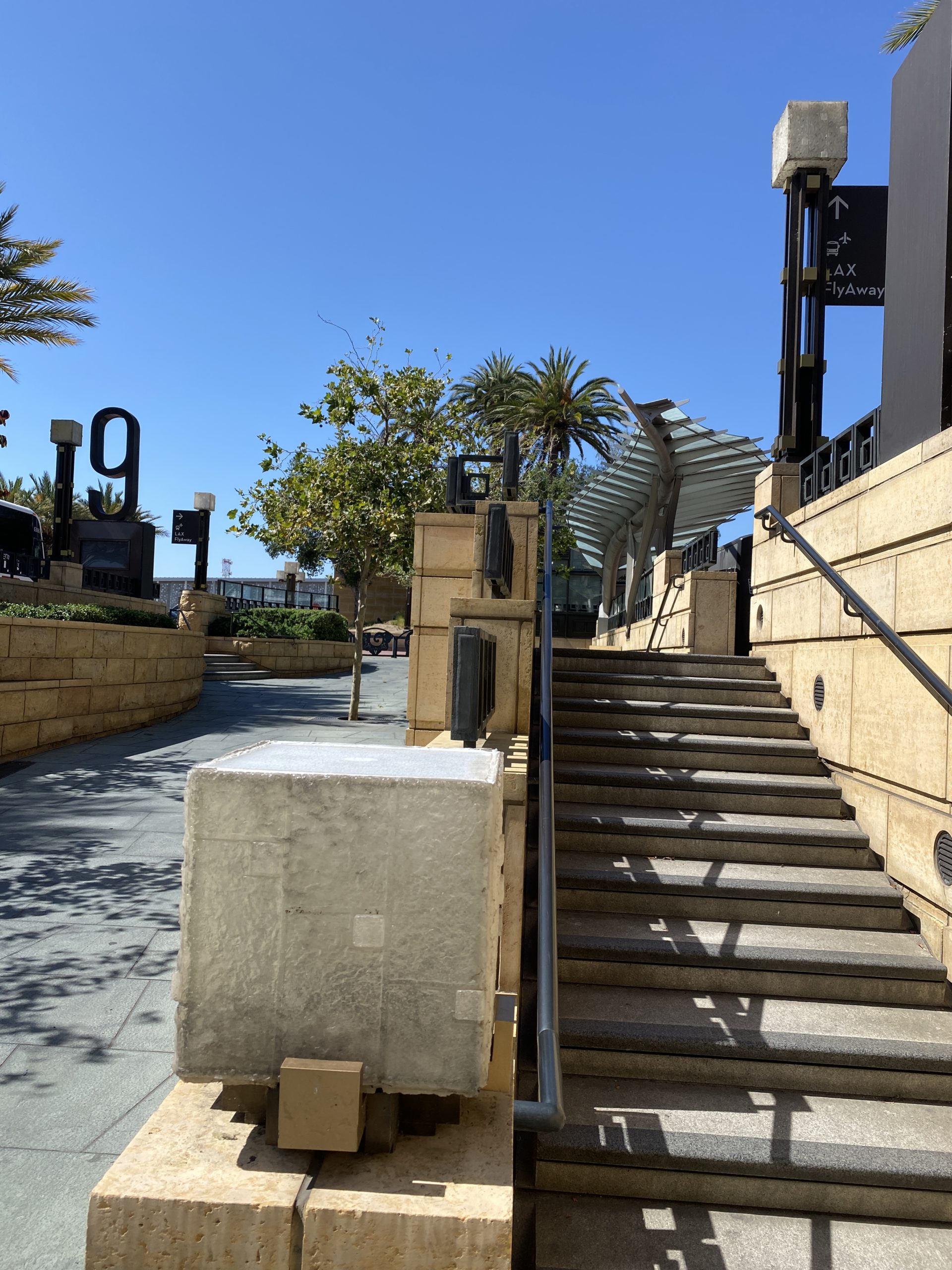 I went from Union Station to LAX and then on to Texas.
The bus stop and ticket booth (they have also it is not a kiosk, like a customer service) is located at the top of the stairs.
It is a good idea to check the schedule from the official website.
Incidentally, the bus cycle between Union Station is about once every 30 minutes.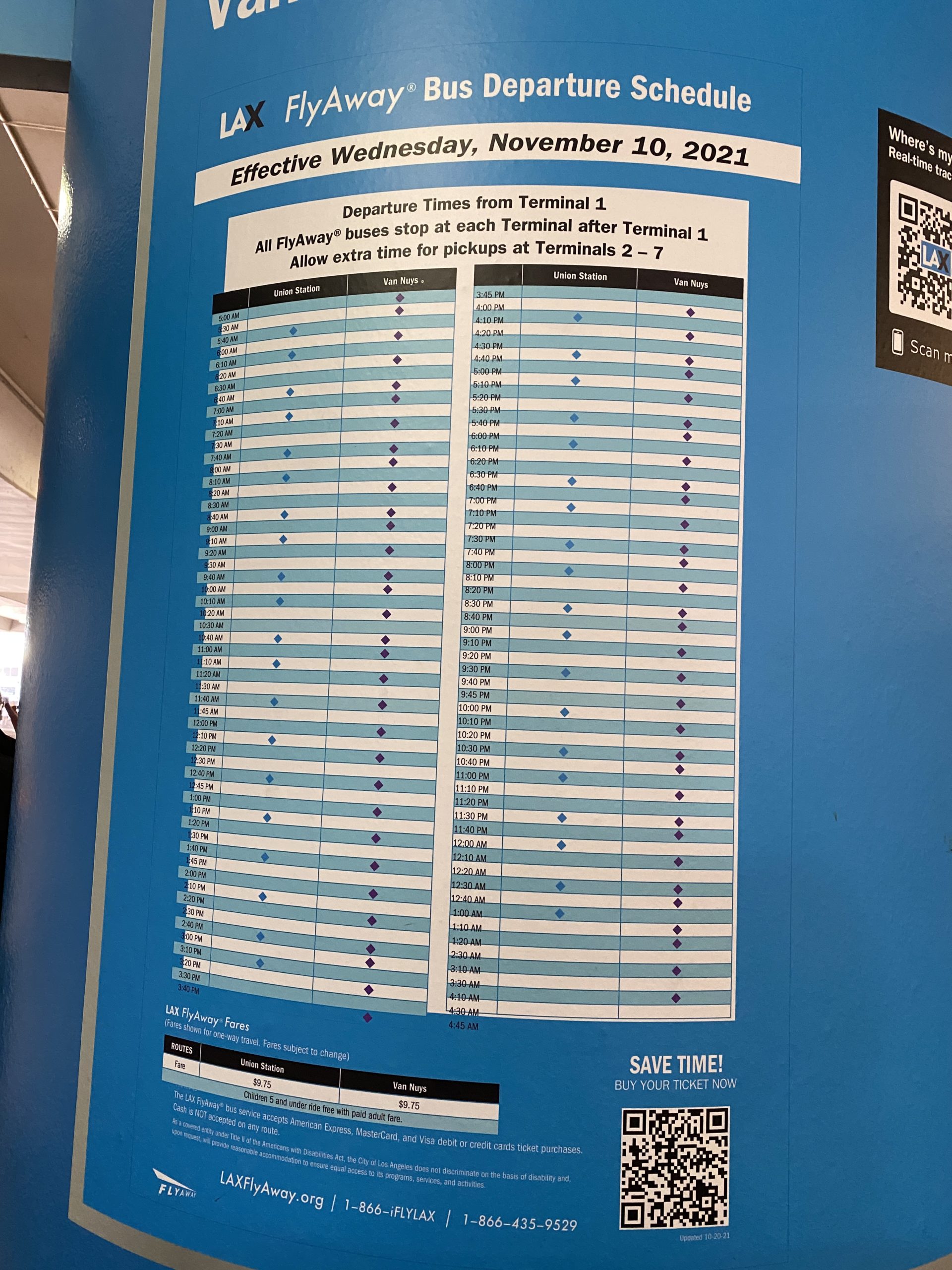 To be honest, it is quite hot at the bus station. You need water in summer.
There is not much shade, and sometimes the buses are surprisingly on time. (I missed one and had to wait a full 30 minutes before I could barely catch my flight. )LOL
Once on the bus, It was awesome A/C so cool!
Just like a nighttime express bus in Japan!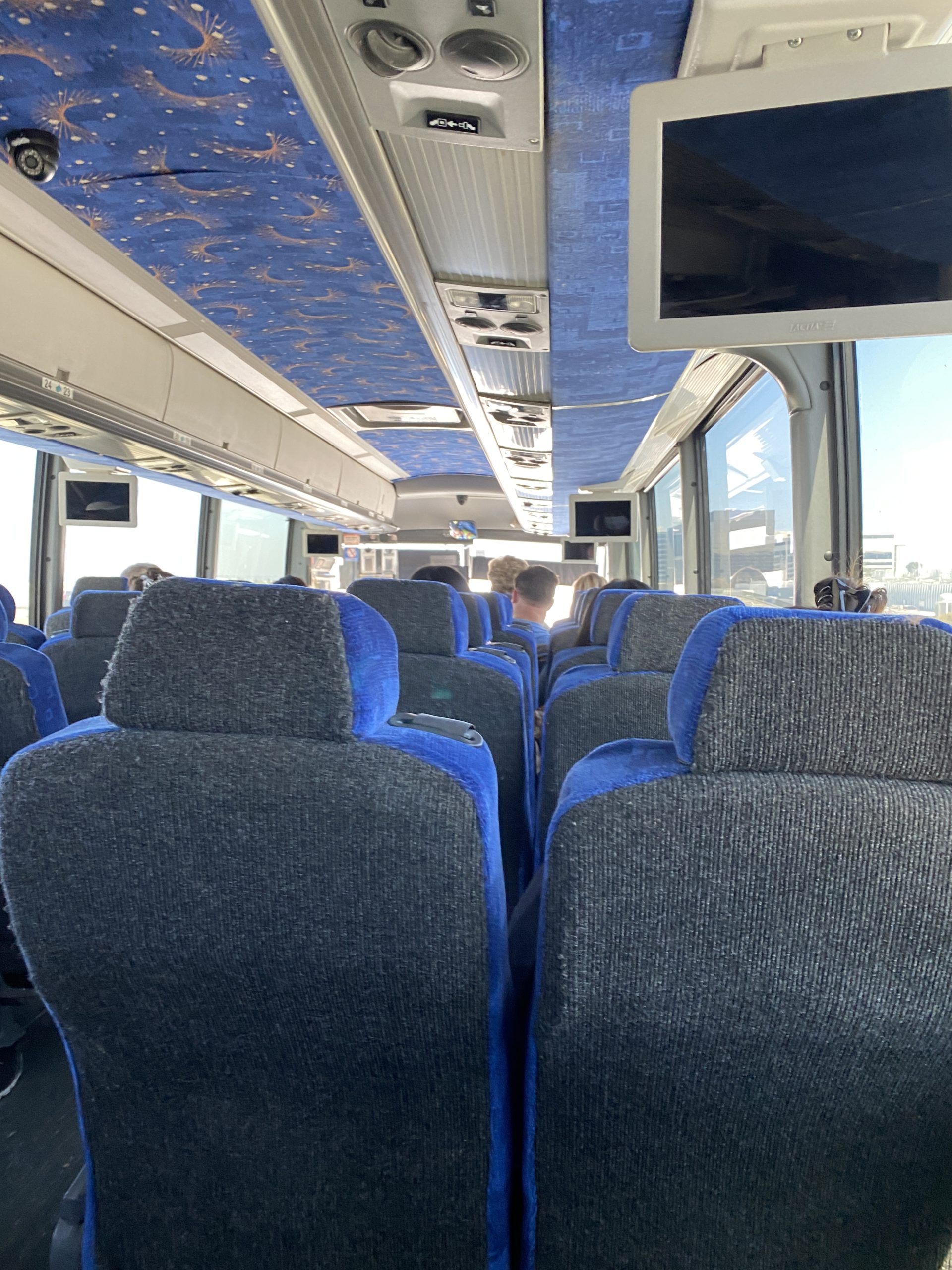 The scenery on the way to Union Station for the bus ride back to the station is a great way to enjoy "L.A. and Golden state California."
This is the best part of the trip!
You can see downtown Los Angeles on the bus.
If it is at night, the night view is definitely beautiful!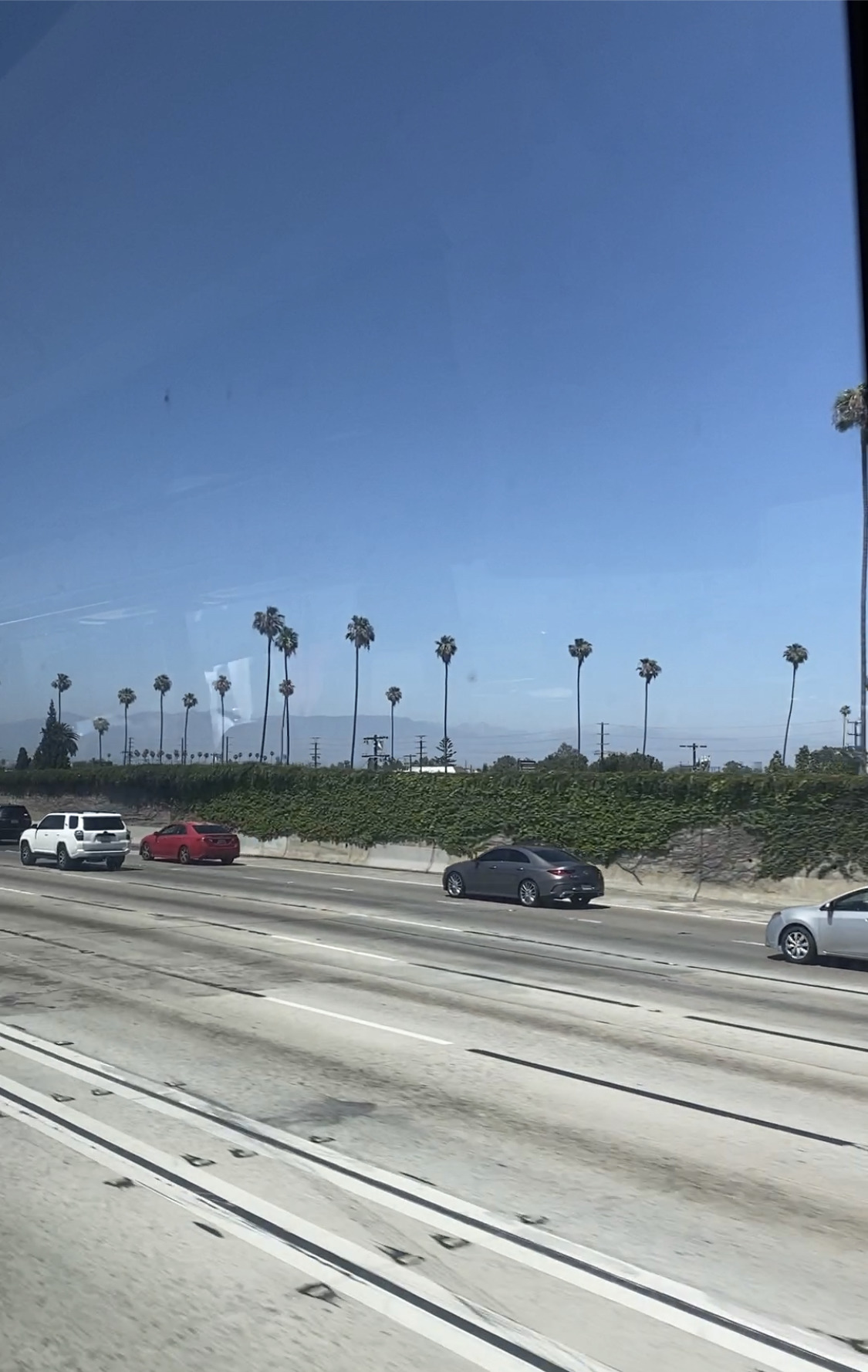 If you arrive too early or just want to relax,
I recommend "Homebound Brew Haus" located in Union Station, Los Angeles.
Homebound Brew Haus:https://www.homeboundbrewhaus.com/
For craft beer lovers,
this will be the best wait you've ever had!
The patio space is awesome  and you can drink beer in a relaxed atmosphere.
The atmosphere of the bar is also good.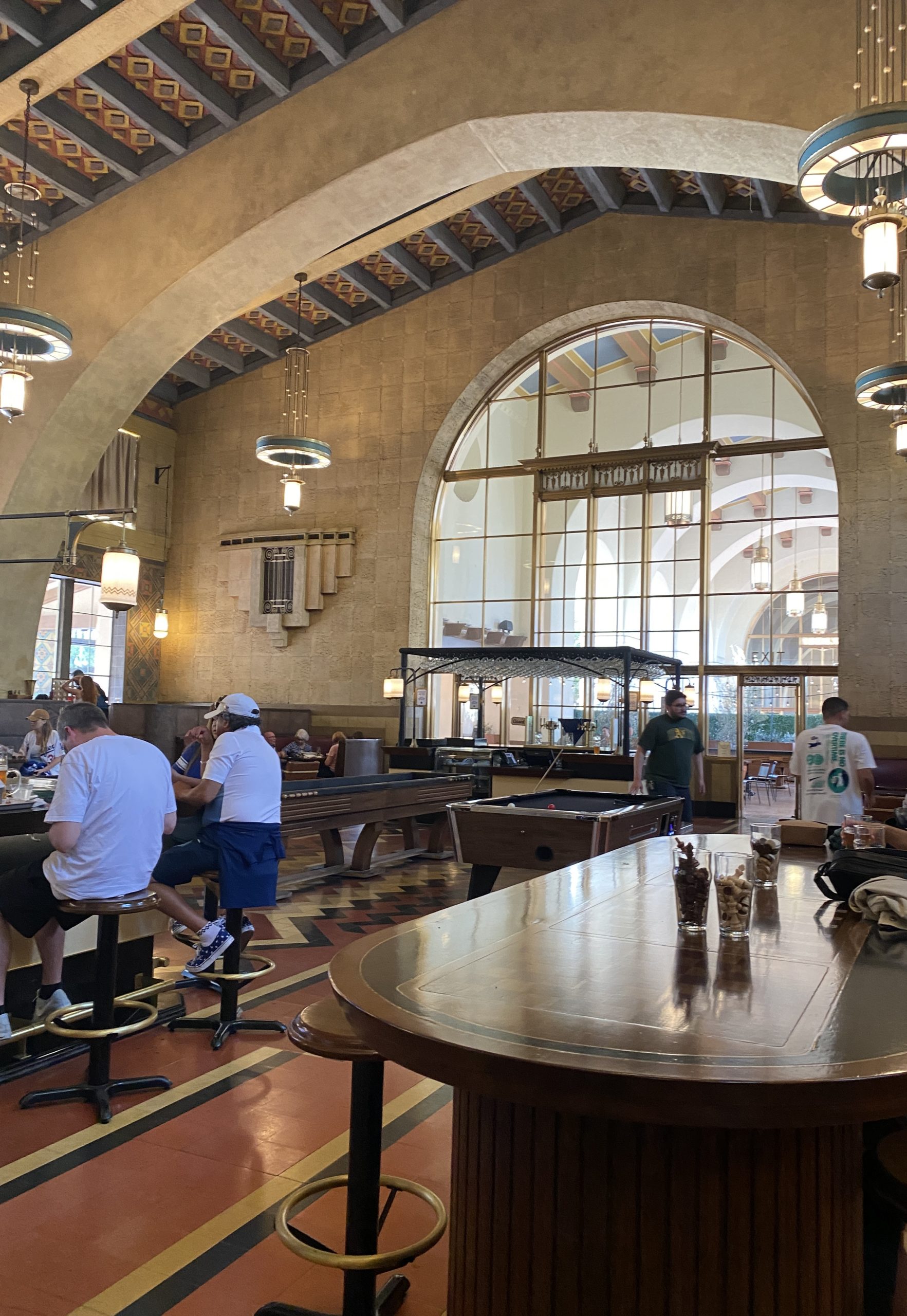 Inside the bar, there is also a pool table that can be played with four quarter coins ($1).
The interior is stylish and there is music playing, so the space inside is also good for those who want to enjoy a drink with friends while waiting.
The menu is also listed here, so please refer to it for your budget and the kind of beer you want to drink. (*The menu may change from time to time.)
It's fun to spend time at a bar while waiting for a trip.
It's my favorite time.
If you are going to be in Union Station on your trip, I highly recommend this Brewery.
Union Station is also a very tourist-worthy building.
It is also a great place for those who like art and

If you like art or architecture, this is the station for you.
It's so cool, it's like it's not even a train station!
It is quite large size building, so be careful not to miss the shuttle bus on that point from my experience.
To conclusion:
Currently (2022), "FlyAway" Bus operates to get to LAX.
One-way tickets are $9.75 and a reasonable price (available at kiosks, kiosks, and online).
Large luggage such as suitcases can be loaded onto the belly of the bus.
The buses run in 30-minute segments. Runs from morning to night.
Probably delays are possible. (The buses use a dedicated road, but they use the regular roadway when going from the station to the highway, so there can be delays if there is traffic congestion or an accident, etc.)
Because of the risk of delays, please allow a little extra time (about an hour) to get there. Cost is cheap.
Easy, no worries about parking fees or car theft in the parking lot.
You can enjoy the view of LA while riding.
That's all.
In the past, it really was very inconvenient to go to the airport and return home from the airport.
I think that was the only reason I traveled less often.
This is a big revolutionary thing.
When you travel to LAX, please use the "FlyAway Bus."
I hope you will enjoy a comfortable and low-cost trip with the Bus.
And I hope you find this information by reading and it's useful.
I will also deliver more information about the U.S. when I travel there myself.
Zenjin